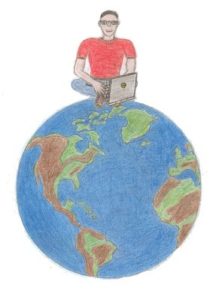 That's right my faithful readers, FabulousFables.com has begun the process to become a literary nonprofit 501(c)(3) organization. It is our hope that this will help us to survive and to continue to offer you new and exciting fables, stories, poems and art.
We would like to add audio to the literature so that it can be used to help learn reading. Yes reading. We believe — some say incorrectly — that people still want to read. We offer original stories, and we also offer poetry, some original, some not. In addition to audio, we would like to get schools and children's organizations involved in drawing and writing for the website.
This is all a long-held vision of David Madrid, creator of FabulousFables.com. We will keep you informed.
Truly yours,
David Madrid